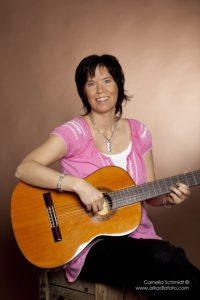 I´m a musician by trade and still perform occationally.
I also write my own songs, often together with my twin sister Anneli. This far we only write in Swedish.
Anneli though, composes music as well – mostly classical music for highly skilled to average skilled instrumentalists.
Below is an example for piano, clarinet and guitar. Anneli plays the piano, I the guitar and Carina Gullberg plays the clarinet.
This was recorded at a consert with music solely by women composers in Östra Frölunda kyrka on the International Women´s Day 2019.
Please feel free to print our sheet music for free and maybe play yourself? ==>> DruveMusik